Tyler Trier
In recognition of Veterans Day, we're spending the month saluting Veterans for their incredible contributions. Today, we're excited to feature Tyler Trier, Assistant Controller at arrivia since 2022. Scroll to uncover his military story and how it influenced his work in the vacation ownership field.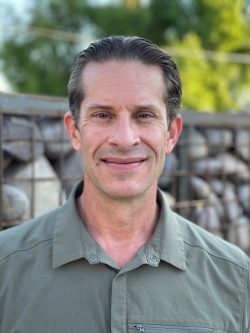 Which military branch did you serve in, and where were you stationed?
I proudly served in the United States Marine Corps for eight years. My military journey took me to various stations, including Camp Pendleton (CA), Fort Lee (VA), El Toro Airbase (CA), and Tustin Airbase (CA). Throughout my service, I specialized in infantry and bulk fuel operations.
Could you share the most significant lesson you learned during your time in the military?
One critical lesson from my military career is the importance of meticulous attention to detail in every aspect of my duties. This discipline, instilled since boot camp, has proven highly relevant in my subsequent career in accounting. Additionally, the enduring principle of never giving up and always striving for excellence remains a guiding force, echoing the belief that anything worth pursuing merits unwavering dedication.
How has your military service influenced your career trajectory in the vacation ownership industry?
My Marine Corps career emphasized the significance of diversity, exposing me to individuals from every background, nationality, and perspective. This experience instilled an open-minded approach, valuing alternative viewpoints. It significantly impacted my trajectory in the vacation ownership industry, where understanding and embracing diversity is essential for building relationships and providing exceptional service to a wide range of clients.