Rich Salars
This month, we're highlighting the invaluable service of Veterans in recognition of Veterans Day. Today, we spotlight Rich Salars, an Account Manager working at arrivia since 2004. Scroll as we reveal his service journey in the military and how it has shaped his career in the vacation ownership industry.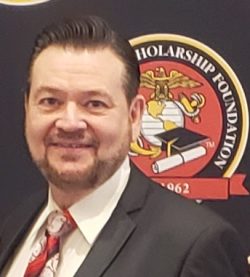 Which military branch did you serve in, and where were you stationed?
I served as a Sergeant in the United States Marine Corps. My military journey began in San Diego and 29 Palms, California. I had deployments in Southeast Asia, stationed in Okinawa, Japan, and Korea. I concluded my service at Camp Pendleton, California, serving my country proudly.
Could you share the most significant lesson you learned during your time in the military?
The most significant lesson from my military experience is tenacity. It's the ability to persist with unwavering determination and purpose, a valuable trait in all aspects of life. This lesson, especially in sales, has been instrumental in achieving success and overcoming challenges in any endeavor.
How has your military service influenced your career trajectory in the vacation ownership industry?
With nearly two decades in the vacation ownership industry, my military service has greatly influenced my career. I've not only pursued personal goals but also had the privilege to mentor fellow Arrivia team members. My tenure as a team lead allowed me to contribute to the successful launch of programs like Government Vacation Rewards, which continue to thrive within Arrivia today.