Craig Almand
This month, we're highlighting the invaluable service of Veterans in recognition of Veterans Day. Today, we spotlight Craig Almand, a Digital Advertising Specialist working at arrivia since 2019. Scroll as we reveal his service journey in the military and how it has shaped his career in the vacation ownership industry.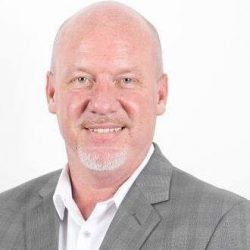 Which military branch did you serve in, and where were you stationed?
I served in the United States Navy for 8 years, achieving the rank of E-5. I was stationed in Charleston, South Carolina, initially on the USS Thorn (DD-988) and later on the USS Frank Cable (AS-40).
Could you share the most significant lesson you learned during your time in the military?
The most significant lesson from my military service is the importance of teamwork. It hinges on two key elements: reliability, where every member depends on each other to achieve objectives, and integrity, which requires honest communication and actions to build trust and meet goals effectively.
How has your military service influenced your career trajectory in the vacation ownership industry?
My military background and upbringing as an Air Force brat fueled my lifelong love for travel and exploration. This passion greatly enhances my career in the vacation ownership industry, as it brings me joy to help others with similar interests enjoy their travel experiences.