Albert Moreno
This month, we're highlighting the invaluable service of Veterans in recognition of Veterans Day. Today, we spotlight Albert Moreno, a Travel Consultant at arrivia. Scroll as we reveal his service journey in the military and how it has shaped his career in the vacation ownership industry.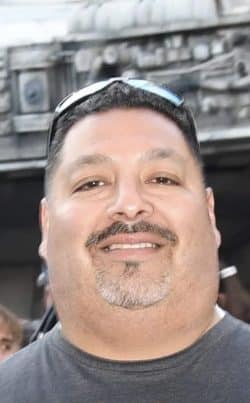 Which military branch did you serve in, and where were you stationed?
I served in the U.S. Navy, stationed at various locations, including the U.S.S. Frederick LST-1184, Camp Pendleton Naval Hospital Emergency Department, and the Navy and Marine Corps Reserve Center in Moreno Valley, CA.
Could you share the most significant lesson you learned during your time in the military?
The most significant lesson from my military service is the importance of education, understanding the daily sacrifices made by Veterans and their families, and the unwavering commitment to integrity in all actions.
How has your military service influenced your career trajectory in the vacation ownership industry?
My military service has influenced my entire career path. After my service, I transitioned into a career as a firefighter and paramedic, driven by a commitment to public service. In the vacation ownership industry, I ensure that veterans receive the discounts and benefits they rightfully deserve, carrying forward my dedication to serving others.